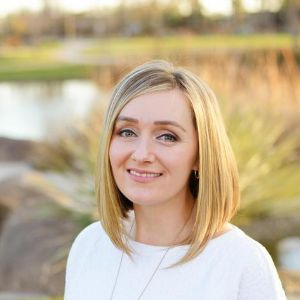 Carrie Litviak Agency - American Family Insurance
Carrie Litviak Agency - American Family Insurance
Insurance with Heart & Expertise
Description
Life's Changing? I'm Here to Help!
Navigating Life's Exciting Turns with You!
Hey there! I'm Carrie Litviak, your local American Family Insurance agent. Starting a new business, expanding your family, or buying that dream car or home? Life is full of wonderful changes, and I'm here to help you through them with ease and smiles!
Your Neighbor, Your Guide!
As a mom, wife, and active community member just like you, I understand the nuances of life's journey. With over 20 years of experience, I don't just offer insurance; I offer peace of mind and friendly guidance, ensuring you're covered at every twist and turn life throws your way.
Insurance with Heart & Expertise
Passionate about protecting your dreams, I'm dedicated to providing tailored insurance solutions that fit your life perfectly. Whether it's Car, Home, Business, or Life Insurance, I go the extra mile to ensure you have exactly what you need, with all your questions answered.
Let's Chat – No Strings Attached!
Feel free to call, text, or email. Let's have a candid conversation about safeguarding your precious life moments with insurance that truly cares. Licensed in 14 states, I'm here to offer expert, approachable, and comforting support, wherever life takes you.
With Me, It's Not Just Insurance. It's Caring, Expert Support for Life's Great Adventure!
Licensed in AZ, CA, CO, MI, MN, ND, NM, NV, OH, OR, UT, WA, and WI
Member Name:
Carrie Litviak
Testimonials
My switch to this agency several years ago was very easy and saved me a good amount of money over Geico. Great customer service and quick response every time I have needed something or been in a jam. I have and will continue to refer my friends and family to this office because I know they will get treated the way that customers should be treated.
/ Brandon Kramer
BUSINESS REVIEWS
5.0 average based on 6 Reviews
---
There isn't another insurance agent or company that can compare to Carrie

We left American Family briefly but inevitably came back. there isn't another insurance agent or company that can compare to Carrie and her team here at American Family insurance we are excited to be back with a team that truly cares and goes the extra mile

Carrie even showed us ways to save money on all of our policies.

We moved here from out of state and needed a new Insurance agent knowing we would stay with American Family. Carrie had so many positive reviews so we reached out and immediately Carrie and Michelle were so responsive and professional but most of all they got back to us right away and explained things to us that we should've known about from our past agents. Carrie even showed us ways to save money on all of our policies. I think we've found a home with Carrie and team.