Description
MyBizNow.com has been incorporated in Arizona since 2000 and we have been the chosen IT Professionals for hundreds of businesses world-wide. We have a long list of references and would be happy to share them with you.
When looking for a web development team, we have one request ... LOOK AT SAMPLES of the sites the firm has done. If you don't like the sites they provide you with then you most likely won't like what they do for you either. Take a look at some of our portfolio below. If you like what you see, contact us. We'll get to know you and your business and provide you with the online presence that your business "needs". Our talents are vast and range from design, page layout and funtionality development. Websites aren't glorified advertisements anymore - they are one of your business locations, if not your only business location.
When looking for PC Repair/Support team you need to be able to "communicate" with your IT team. If they speak "techie" and you don't, how will you ever understand what is happening? How will you ever be able to prevent the issues from happening again? When working with MyBizNow.com you are hiring a professional team that can and will communicate with you in "english" - no tech speak. Whether you need support, setup, maintenance or repair for your home computer or your business network, we will take care of all of your IT needs and you'll understand what it is we are doing too.
When it comes to your printing needs, we do it all.  Business cards, postcards, door hangers, product packaging, posters, greeting cards, banners, signs, you name it!  You can provide camera ready artwork for us to print, we can provide you a template to design on your own, or you can hire us to design your project for you.  Anyway you choose, our printed products are high quality and affordable and we stand by our work.  
A list of the services and products that MyBizNow.com can offer you:
PRINTING:
Printed products such as business cards, postcards, door hangers, posters, folders and product packaging. Also offering vinyl products such as signs, banners and vinyl.  


GRAPHIC DESIGN:
Logos, print ads, posters, postcards, business cards, door hangers, brochures, flyers you name it.  Professional designs for any situation.


WEB DEVELOPMENT:
$8.99/yr Domain Names, Hosting, Website Design and Re-Design, Website Maintenance


IT SERVICES:
Remote & On-site PC Repair, Wired & Wireless Networks, New PC Setups, Virus/Spyware Removal, Hardware replacements, VPN solutions and more.
Member Name:
Dewayne Castillo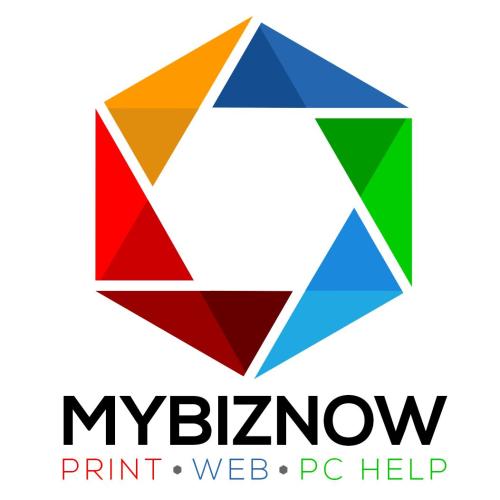 Mailing Address: 530 E Hunt Hwy Ste 103-262, San Tan Valley 85143, Pinal County