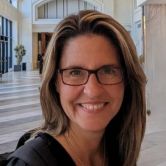 SanTanValley.com
The #1 Resource for everything San Tan Valley!
Description
Discover, Unite & Thrive with SanTanValley.com: Your Ultimate Guide to San Tan Valley
In the heart of Pinal County lies San Tan Valley – a vibrant community with a rich tapestry of over 120,000 residents. Nestled amid the municipalities of Apache Junction, Queen Creek, and Florence, it stands as a testament to growth and community spirit since its establishment in 2009.
Why SanTanValley.com?
For Residents & Visitors: Your top source for everything San Tan Valley. From local news flashes, forthcoming events, to crucial traffic updates, we keep you connected to the pulse of the community. Never miss a beat with our weekly Friday afternoon updates, delivering the latest news and events directly to your inbox. Sign up now!
For Businesses: Get discovered in the largest business directory dedicated to San Tan Valley. Position your brand at the forefront and engage with an amazing community eager to support local businesses. As we aim to unite and promote all that San Tan Valley showcases, your business plays an integral role in that vision. Sign up now!
Our Partnerships that Enrich the Community:
San Tan Valley Alliance: We proudly partner with this impactful non-profit, united in a shared mission – to cement San Tan Valley as a beacon of unity and prosperity.
San Tan Leads: In collaboration with this dynamic business leads group, we're committed to fortifying local businesses, nurturing them one lead at a time.
Stay Connected, Stay Informed
Whether you're a resident eager to dive into local happenings, a visitor seeking to explore, or a business aiming for growth, SanTanValley.com is your compass. Bookmark us across all your devices, ensuring San Tan Valley is always a click away.
SanTanValley.com: Celebrating and Elevating San Tan Valley
Join us in our journey to highlight and champion all that San Tan Valley offers. Dive into an experience that not only informs but connects and uplifts every facet of the community we all call home.
Member Name:
Tisha Castillo
Testimonials
Always great information about what's going on in the area. Love the business directory!
/ Wanda C
Love this site. It always keeps the community in the know.
/ Minerva C
Keeps me informed on happenings in San Tan Valley
/ Betty Z
Very informative!
/ Maria
BUSINESS REVIEWS
5.0 average based on 7 Reviews
---